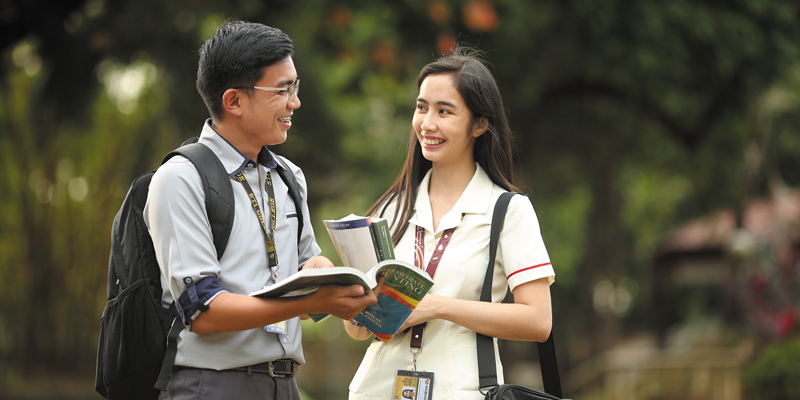 Educational Grant Program
About
The AFPSLAI Educational Grant Program caters to the educational needs of dependents of AFPSLAI Regular Members in need of financial assistance to pursue and complete tertiary education, giving priority to dependents of deceased AFPSLAI Regular Members.

Though the Program replaces the AFPSLAI Scholarship and Educational Assistance Program (SEAP), it will still provide its grantees the opportunity for education tuition through payment of tuition and miscellaneous fees, monthly stipend, books and board & lodging expenses.


Qualifications
SPONSOR
Regular Member of AFPSLAI
Aggregate annual family income must not exceed ₱ 950,000, inclusive of the business/other sources as declared in the Income Tax Return
Sponsor must be in good standing with AFPSLAI
APPLICANT
Legitimate / Illegitimate or legally adopted child of married / unmarried sponsor
In the absence of children, legitimate / illegitimate or legally adopted brother or sister of single / unmarried sponsor
Applicants must be an incoming first year college student with a General Weighted Average (GWA) of at least 80% or its equivalent.
Requirements
Proof of highest educational attainment such as report cards, true copy of grades/transcript of records duly certified by the school principal/registrar.
Copy of entrance examination result or certificate of acceptance from the school he/she is interested to enroll in.
Certificate of Good Moral Character from the high school principal.
Philippine Statistics Authority (PSA) certified Birth Certificate of applicant or in the absence thereof, certification from the Local Civil Registry regarding the loss, destruction or absence of registry records and affidavits of two (2) disinterested persons who have knowledge of such birth and parentage of the applicant.
Barangay or Police or NBI Clearance of the applicant.
Latest payslip and Income Tax Return of parents / sibling (if active)
Latest Certificate of Pension of parents / sibling (if retired or pensioner)
PSA-certified Certificate of No Marriage (CENOMAR) and Affidavit of No Child, if sponsor is sibling.
Marriage certificate of spouse (as applicable), if sponsor is deceased AFPSLAI regular member.
Benefits and Privileges
Tuition / Matriculation / Other Fees

Not exceeding ₱30,000 per school term
Not exceeding ₱10,000 per summer/midyear, as required by the curriculum

Book Reimbursement

Not exceeding ₱2,000 per school term

Stipend
Board and Lodging Assistance

Not exceeding ₱2,000 per month as necessary (for those who are enrolled in a state college or university)