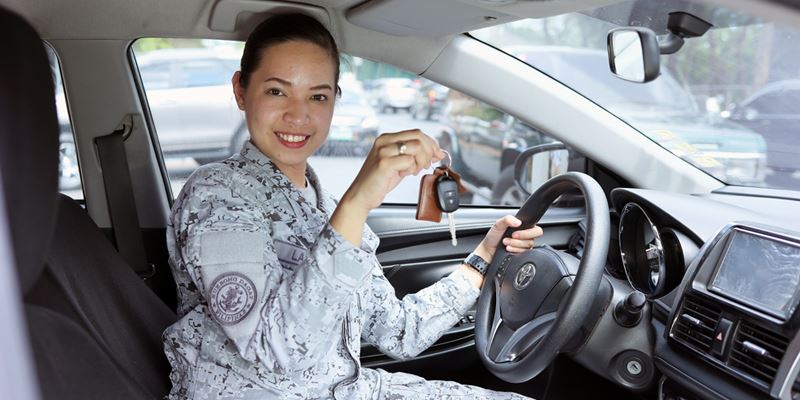 Pre-Owned Vehicle Loan
Eligibility:
All Regular and Associate members of AFPSLAI who have complied with the requirements of the Pre-Owned Vehicle Loan and who have sufficient CCA/SD002 balance which they can offer as guarantee for the loan.

Features:
Covers the purchase of pre-owned vehicles (sedans, SUV, AUV, Vans LCV, high-end motorcycles and other vehicles similarly classified) from either an accredited dealer or individual seller.
Minimum loanable amount: ₱200,000
Maximum Loanable amount shall be equivalent to the lowest of these three (subject to ceiling of ₱1.2M):

selling price;
70% of appraised value of the collateral; or
the amount applicable to the borrower's paying capacity

Loan term: 12 to 60 months.
Maximum term shall be regulated based on the age of the vehicle being financed such that the subject vehicle must not be more than 10 years old upon the target maturity.
INSTRUCTIONS:
To know your monthly amortization:
Enter the selling price of the vehicle.
Enter you desired down-payment (minimum of 30% of selling price).
Select the number of years you want to amortize your loan.
Click "COMPUTE" to know your monthly amortization or "RESET" to clear entries.
Please note that the computation above is only indicative. You may call us or visit any AFPSLAI Branch nearest you for the actual details.