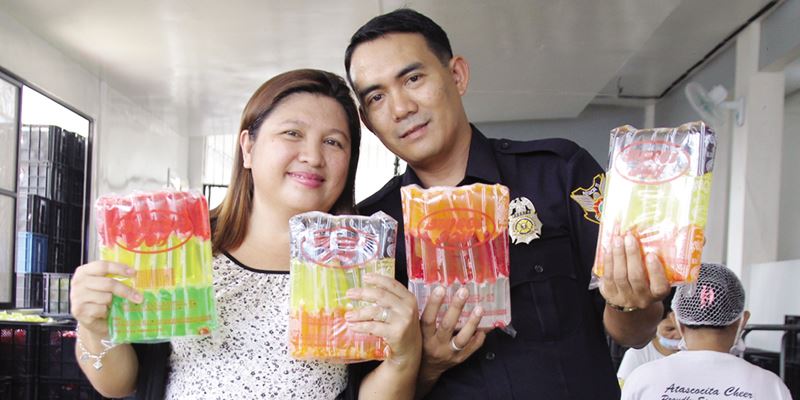 Business Loan
ELIGIBILITY:



All Regular and Associate Members in good credit standing, except corporate members, who are the registered owners (or one of the partners, as the case may be) of the business for which the loan proceeds are to be used. A member in good credit standing is defined as one without record of delinquent/past due loan, has complied with the minimum required balance for CCA and has no dormant Savings Deposit Account.
FEATURES:
Loanable amount is from ₱300T to ₱5M, but should only be equal to the actual amount needed by the borrower, or 70% of Fair Market Value of the property, or the amount applicable to the borrower's paying capacity, whichever is the lowest.
Loan term: 1 to 5 years
Requirements (click to view the documentary requirements)
MAIN REQUIREMENTS :


Filled-up Loan Application Form and Promissory Note
One (1) 1x1 latest ID picture
Service ID/Pensioner ID and AFPSLAI ID
Marriage Contract (if married)
Certificate True Copy of Tax Declarations of Collateral
Copy of OCT/TCT/CCT (Original Certificate of Title/Transfer Certificate of Title/Condominium Certificate Title) of Collateral
OTHER DOCUMENTS, IF APPLICABLE:
Business Registration/Permit and Income Statement/Financial Statement for the past two (2) years (for Existing Business)
Feasibility Study and Business Plan (for New Business)
Contract to Sell/Deed of Absolute Sale (for Acquisition of commercial/agricultural property)
CCA/SDA Passbook and Deed of Assignment/Authority to Deduct from CCA/SDA (for payment through Auto Debit from CCA/SDA)
Two (2) latest original or printed online payslip and ITR for the past 2 years / Pension Certification (for payment through Salary/Pension Deduction)
Three (3) months' payslip, COE and ITR for the past two (2) years (for payment through PDCs for employed Associate Member)
Special Power of Attorney (for Third Party Mortgage)
Statement of Account/Proof of Outstanding Balance and Cancellation of Chattel Mortgage from Previous Financial Institution (for Refinancing/Loan Take-Out)
Floor/Building Plan and Bill of Materials (for Construction/Renovation of Commercial space/property)
ADDITIONAL DOCUMENTS as required by each BOS/Payjur (for payment through Salary/Pension Deduction):
GHQR

Pension ATM card (optional)
Retirement Order and/or Declaration of Legal Beneficiary



PN, PA, PCG, GHQ Active (to include PMA, PSG, VLUNA)

Appointment Order/Re-enlistment Order/ETAD/Re-appointment Order
Any 1 clearance (Unit, JAGO, or Certification of Status or its equivalent)



PAF

Willingness to Re-enlist
Provost Marshal Clearance or IG Clearance
Spouse Consent (if married)/Certificate of Singleness (if single)



PNP, BJMP

Certificate of Non-pending Case
Duty Status



BFP, BFPR

Certificate of Non-pending Case
Two (2) government-issued ID (photocopy), affix three (3) signatures (in the absence of Service/Pensioner ID)




NOTE: Other AFPSLAI requirements will be provided/processed by the Branch (such as Authority for Inspection, Mortgage Contract, Encumbrance/Annotation of OCT/TCT/CCT, Fire and MRI, CRI, etc.) and associated fees to be shouldered by the member-borrower, if any.
INSTRUCTIONS:
To know your monthly amortization:
Enter your desired loan amount.
Select the number of years you want to amortize your loan.
Click "COMPUTE" to know your monthly amortization or "RESET" to clear entries.
To know how much loan you can avail:
Enter your preferred amount of monthly amortization.
Select the number of years you want to amortize your loan.
Click "COMPUTE" to know your loan amount or "RESET" to clear entries.
Please note that the computation above is only indicative. You may call us or visit any AFPSLAI Branch nearest you for the actual details.