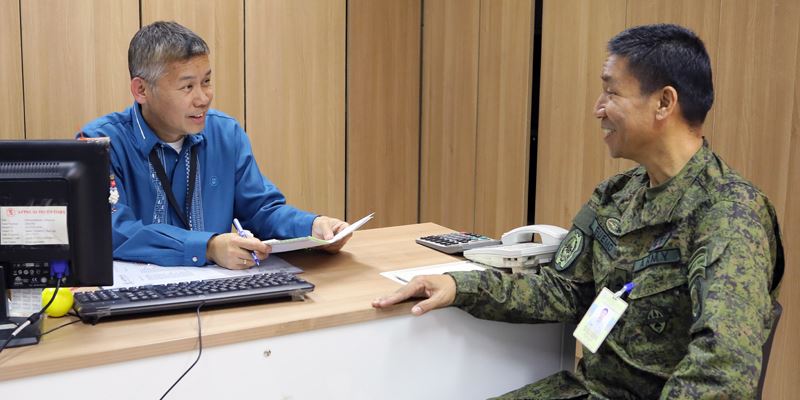 Back-to-Back Loan
Eligibility:
Open to all AFPSLAI members who have an available balance of at least ₱10,500 in their Capital Contribution Account (CCA)

Features:
Minimum loanable amount is ₱10,000 while the maximum loanable amount is 95% of total CCA balance provided that the sum of the loan principal and interest does not exceed the available CCA balance.
The latest Annual Dividend Rate (ADR) is used as reference rate.
Loan term: 1 to 366 days
INSTRUCTIONS:
To know the interest amount of your loan:
Enter your desired loan amount.
Select the number of years you want to amortize your loan.
Click "COMPUTE" to know your monthly amortization or "RESET" to clear entries.
Please note that the computation above is only indicative. You may call us or visit any AFPSLAI Branch nearest you for the actual details.