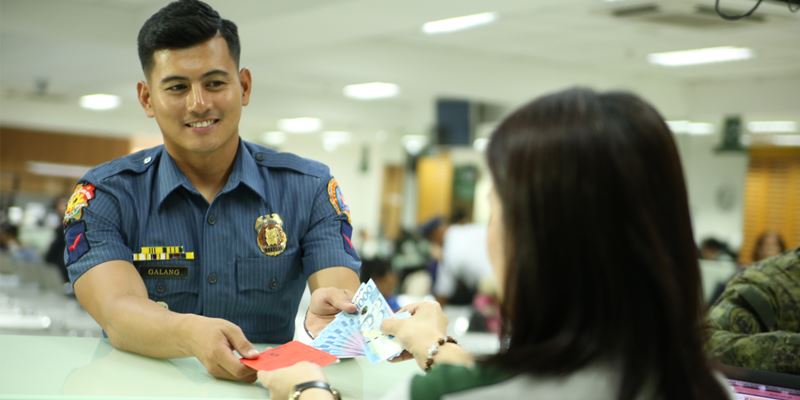 Savings Deposit Account
A deposit alternative for members whose Capital Contribution Account is already beyond the maximum limit.
FEATURES:
Type: 002 Red Passbook
Earns interest at 3% per annum, TAX FREE!
Minimum maintaining balance is ₱100 and has no maximum limit
Interest is computed based on Average Daily Balance (ADB) and posted at the end of every quarter
Regular and Associate Members maintaining joint accounts can apply for Survivorship Agreement
Procedures
Member fills out an Account Opening Form at the Membership Section
Membership Staff issues SDA passbook to member.
Member deposits minimum maintaining balance of the Php 100 at the Teller Section.
FAQs
Q: How many co-depositors are allowed in SDA?
A: Maximum of two (2) co-depositors are allowed in SDA, who are also members of the Association.
Q: How is the interest rate computed?
A:

Principal Amount
as of end of quarter
X
Interest Rate
X
No. of Days
(in a quarter)
360 days
Example:
Computation for 1st Quarter 2022
Php 10,000*
X
3%
X
90 days
=
Php 75**
360 days
*Balance as of December 31, 2021
**Interest is posted every end of the quarter (March 31, June 30, September 30 and December 31)
Q: What happens if the balance goes below the required maintaining balance of Php 100.
A: A monthly fee of Php 10 is charged for SD-02 account with balance below Php 100.
Q: Does dormancy apply for this account?
A: Yes, monthly dormancy fee of Php 30 is applied for accounts with no over-the-counter transactions within the last two years. To prevent the account from being dormant, members are advised to make an over-the-counter withdrawal or deposit transaction.