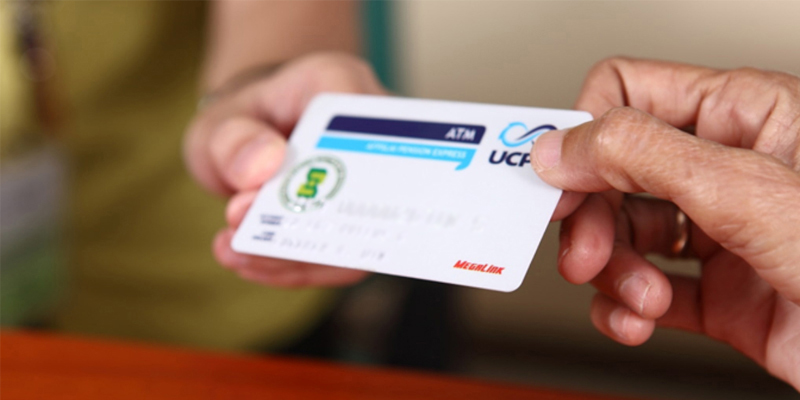 AFPSLAI Pension Express (APEX)
A scheme being offered by AFPSLAI in partnership with UCPB to member-pensioners which allows withdrawal of pension through Automated Tellering Machines (ATM).
FEATURES:
ATM cards are free of charge. However, a ₱100 cost shall be charged for any card replacement due to loss or damage.
Cost per transaction (non-UPCB ATMs):
Balance Inquiry - ₱2
Withdrawal - ₱15
Requirements
Referral letter and Authorization Letter from the AFPSLAI Branch
UCPB Money Mate Application Form
Two (2) valid IDs
. Initial deposit of Php 100
Procedures
Member proceeds to the Membership Section.
Member submits duly filled out APEX Application Form.
Member will open an ATM account at a UCPB Branch of choice.
APEX accounts shall be processed at UCPB.
UCPB issues ATM card to member.
FAQs
Q: When is the pension posted to the UCPB account?
A: Pension is posted in the UCPB account the following day after PVAO pension was posted in AFPSLAI.
Q: Do I need to renew or update regularly?
A: Yes, all APEX accounts shall be renewed not later than the last working day of the 6th month from the date of enrollment or last renewal. This is to ascertain that the member-pensioner is still alive and is the one claiming the pension.
Q: What happens if I was not able to update within the deadline?
A: The pension will not be downloaded to your ATM account and will remain in your pension account.
Q: What happens if the card is lost, defective or captured?
A: Member must report and coordinate with the UCPB branch of account. Member may opt to make personal over-the-counter withdrawal from any UCPB branch offices.
Q: How can I close my account?
A: You may file for the closure of your pension account in AFPSLAI, provided that you do not have an outstanding loan with the Association. AFPSLAI will request for stoppage of pension to the Finance Center.