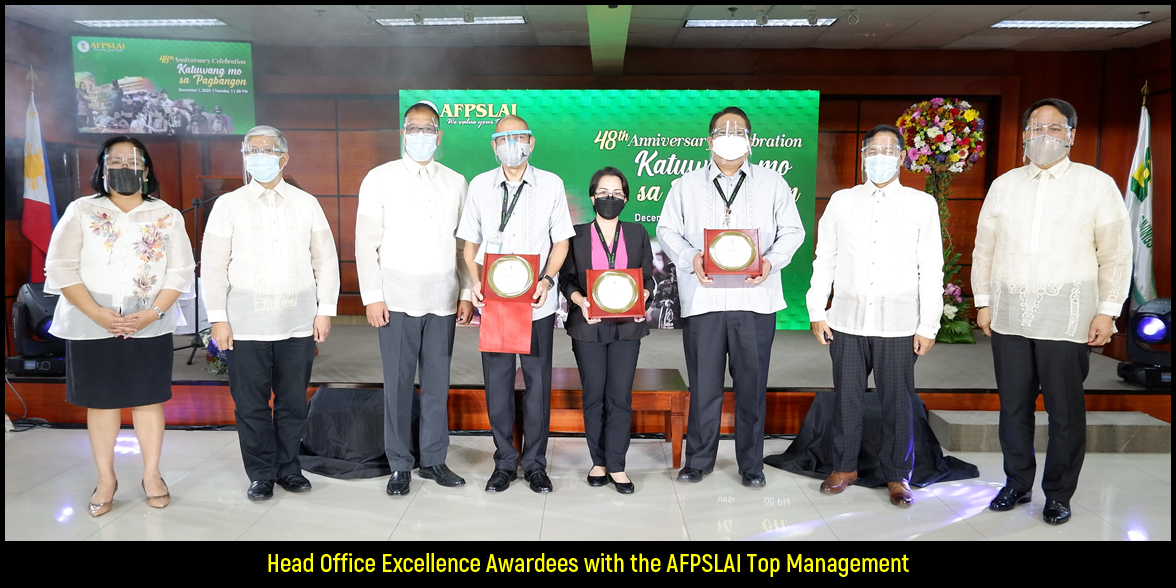 AFPSLAI Virtually Holds its 48th Anniversary with the Launch of AFPSLAI Member Onboarding and Mobile Sales
On December 1, 2020, the Armed Forces and Police Savings & Loan Association, Inc (AFPSLAI) celebrated its 48th Founding Anniversary virtually with the theme, "Katuwang mo sa Pagbangon."
The celebration started with a Thanksgiving Mass at 8:00 AM held virtually at the Social Hall of the AFPSLAI Head Office in Camp Aguinaldo, Quezon City using Zoom webinar. The Mass was officiated by Rev. Fr. (Capt) Rommel M. Kiamco CHS of St Ignatius Cathedral, Camp Aguinaldo, Quezon City.
One of the highlights of the celebration is the launch of the AFPSLAI Member Onboarding that will allow prospective members to apply for membership online through AFPSLAI website.
True to its commitment of bringing its products and services closer to its members, AFPSLAI has also announced the availability of mobile sales. The AFPSLAI Team will process membership and loan transactions on-site.
For these services, AFPSLAI tied up with technology partner, Consolsys.
The program also highlighted by the conferment of the Employee Excellence Awards for 2020.