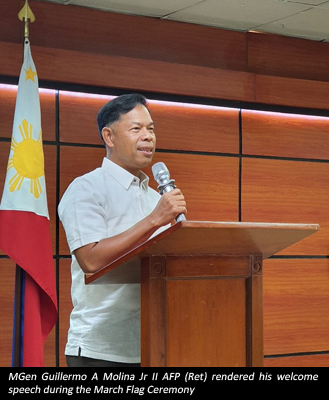 AFPSLAI CSR: Medical Mission of Legazpi Branch
AFPSLAI Legazpi Branch, in partnership with Tactical Operations Group 5 (TOG5) conducted Medical Mission in Brgy Matanag, Legazpi on September 14, 2019. The event, a pre-anniversary activity of TOG5, was also participated by other private and government agencies.
On its part, AFPSLAI provided medicines for common illnesses and multivitamins for both children and adults. Bags of rice (5kg per bag) were also provided for the participants giving priority to senior citizens and differently-abled persons. Meals were also provided by AFPSLAI for the medical team.
Doctors from Philippine Coast Guard and Rotary Club of Metro Legazpi provided medical consultations to attendees, while the Philippine Navy and Bureau Fire Protection, Albay conducted free dental services. They also shared the importance of proper dental care to patients and their families. Dios Mabalos Po Foundation gave free eye check-up and eyeglasses, while Bicol University Nursing students conducted blood pressure tests. Philippine Red Cross donated relief goods, hygiene and first aid kits for emergency preparedness of the residents especially those in the vicinity of Mayon Volcano. National Nutrition Council, on the other hand, conducted lectures about physiological adjustments, nutritional requirements and dietary supplements to pregnant and lactating mothers.
Other agencies that participated were Junior Chamber International (JCI) Daraga, Mercury Drug, Boysen, Kapit-Kamay Albay Foundation, SM Foundation, Inc., TESDA Albay and 89.1 Bicol Idol FM Legazpi.
The Medical Mission was quite an early Christmas gift to the residents of Brgy Matanag, Legazpi City. Around 500 residents of the Barangay participated in the event.